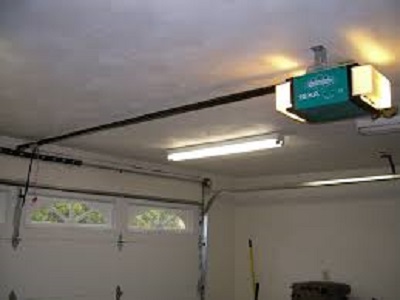 When you are looking for a new garage door opener. There are several things you need to look for. We at A Plus Garage Doors hope this helps you find the best garage door opener.
Low noise. If you have a living space right above or adjacent to your garage, a belt-driven or direct-driven model is your best choice.
A keypad or touchpad for remote entry.This is a great feature. If this feature doesn't come standard with the unit you chose, it can generally be added as an option.
Remote-control reliability. If you live in an area where the signal from your neighbors' garage door opener interferes with your opener, then you need to look for a dual-frequency opener, which automatically switches between two frequencies to reduce interference.
Rolling-code security technology. Burglars have figured out how to steal your code to open your garage door, so this technology will help prevent this from happening. This technology selects a new, nonrepeating access code from billions of possibilities every time you use the remote control. This also keeps your neighbor's remote control from accidentally opening your garage door.
Battery backup. This allows you to keep using your garage door opener during power outages; however, it's a rare feature, included only on a few higher-end models. If you are not able to have a battery backup, your garage door opener should have a manual release that will let you open and close your garage door by hand if needed.
Overhead lights. Lights are standard equipment on all the garage door openers. Look for lights that you can control independently of the door's opening or closing; some models also come with a motion sensor to automatically activate the lights when you're in the garage.
Internet connectivity. Smart/connected homes are becoming a new thing recently. If you would like the ability to check on the status of your garage door (whether it is open or closed), or be able to open or close it remotely, a garage door opener that's compatible with your Internet-connected controller is a great option. In most cases the compatibility will be built in, however you will need to obtain an Internet gateway to connect to your home's network. Some models may have the gateway built in.
If you need help selecting a good garage door opener for your home, please call us at A Plus Garage Doors. Our knowledgeable technicians are always willing to help. We also have very affordable pricing. Please call us in Daphne at 251 626-0773, in Fairhope at 251 929-4515 and in Foley at 251 971-3331.