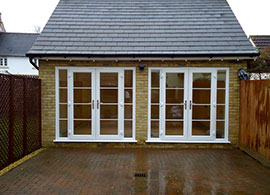 Do you think you need garage door installation Daphne, AL? You may answer yes if your garage door is not working anymore or if you feel that your garage door has not been installed properly. You do not have to look far to find the right company to do it for you. We at A Plus Garage Doors will offer quality services so that you will be satisfied with what we can offer every time. We do not just provide garage door installation Daphne, AL, we also provide repairs, maintenance checking and other sorts of services for all of your garage door needs.
Our Repair Technicians
We are proud that our repair technicians are not just random people who have been hired for doing garage door installation Daphne, AL. We will know and detect the problem immediately and we will let you know about it so that you can continue doing your daily activities throughout the day. We encourage that the moment you start to see some problems with your garage door, contact us immediately so that the issues can still be fixed. This is better than waiting for the garage door to break down entirely. Of course, if you have chosen a new garage door, you can rely on us for your garage door installation Daphne, AL.
Detecting Issues
We would like to make sure that we will not only detect but fix any problem that may be related to your garage door. We like to keep you satisfied with the services that we offer which explains why we only provide the best. A lot of our customers are returning customers or are referred to us by previous clients. We know that it is your satisfaction that makes serving you worthwhile.